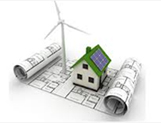 BASIX CERTIFICATE :
BASIX Certificates were introduced by the NSW Government in 2004 as a control / assessment tool / mechanism to help reduce the amount of water and energy use in residential dwellings.
The BASIX tool takes into consideration such things as:
Building materials
Insulation type, 'R' values and quantity
Type of hot water system
Window size, frame type and glazing
Dwelling orientation
Fixtures and fittings
Over shadowing
Heating & cooling systems
Size of proposed rain water tank
Use of indigenous garden species
Lighting
Alternative energy systems (Photovoltaic system)
Ventilation
A new dwelling must meet pre-determined targets (scores) for water and energy use as well as maximum heating and cooling loads, as set down by the Department of Planning and Infrastructure. These targets differ depending on which climate zone you are in.